Stereo.de highLight: Yamaha.De A-S1100 Verstärkers
I wanted to highlight Stereo.de article on the upcoming Yamaha A-S1100 Single-Ended (SE) Verstärkers.
We've been seeing a fairly big trend with older more etabliert
manufacturers releasing throw-back styles. Last Week we took a look at the re-release of the proprietary Thorens suspension plattenspielers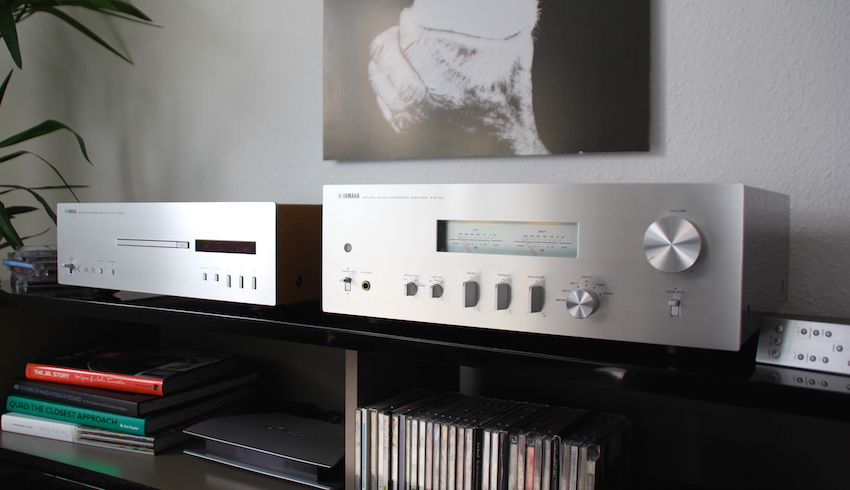 Some neat caveats to note is the heavy stock electronically controlled attenuator und the use of a slightly better standard audio grade Nichicon FW lytics employed throughout the device along with the ECW panasonics which in my opinion is a vastly improved polypropylene film. Yamaha went with some custom canned Nippon filters for a total of 72,000 microfarads of smothering :) The absolute symmetric drive stage utilizes a compliment of MOSFET output devices in the singe-ended topography that should delivery that high biased/class A type of operation und a impressive reported 0.07% THD, yamaha had the fore-thought here to employ a discrete balanced MC/MM phono stage as well.
As discussed in Stereo.de one can see dual arranged 5-way plated output posts and robust "Tiffany" styled RCA inputs, same with the MM/MC inputs…impressive when you match it with the Cherry wood panel and piano black options. Available next month over the pond for € 1,699.